COVID-19 Update: We realize that the Coronavirus is impacting all of us and our normal lives are temporarily on hold, but your search for the perfect, affordable home doesn't have to be. Our home centers are open and we are taking every precaution for your health and safety. You can schedule a private tour in a model village or we'll even guide you through any of our home plans from the comfort of your living room.
About Factory Select Homes
New Mobile Homes for sale, selected from the best factories!
Factory Select Homes is a mobile home dealer serving Florida, Georgia, Alabama, and South Carolina with high quality new mobile homes for sale. We partner with different factories across the southeast. Not all models are available in every state. We've selected mobile homes from such great factories as Palm Harbor Homes, Fleetwood Homes, Chariot Eagle, and Champion. Our experts can help you choose the perfect new mobile home for you. Whether you are buying a retirement retreat or a family home we have options for you. These elegant homes are not like the older trailers that you may have seen. These modern mobile homes have kitchens, bathrooms, and layouts with the same amenities of a site built home. We seek to put you in the right new mobile home for you and your family.
LEARN MORE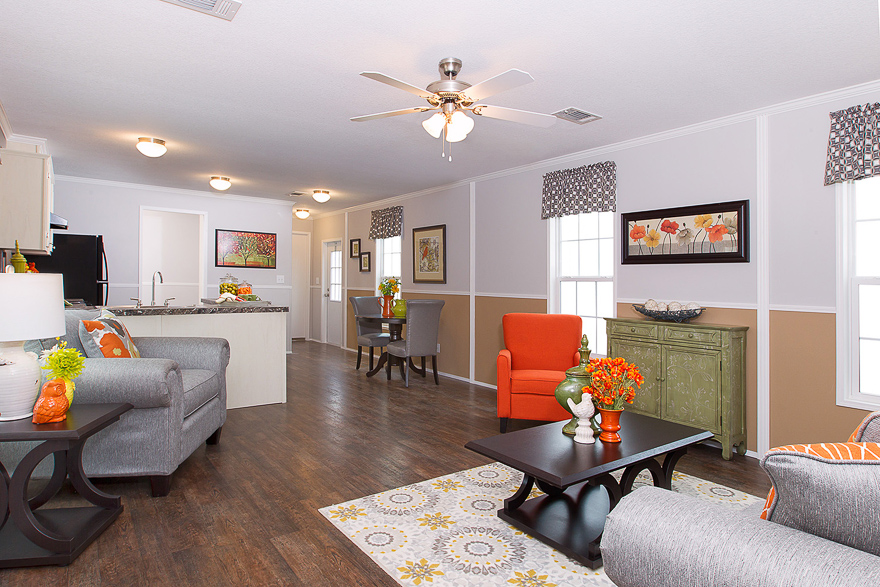 Mobile Home Photo Gallery
National Mobile Home Statistics
*Data from year 2017 in the United States
People Live in manufactured homes
Mobile Homes Shipped in 2017
Savings per sq. ft.
site-built Home Vs.
Manufactured Home
Mobile Home Community Home Sites